Food & Beverage Stainless Steel Fermentors
Solaris has extensive experience in food and beverage fermentation processes. Our expertise and capabilities make us an ideal partner in process optimization, production scaling, and process plant upgrades. Extensive experience in biopharmaceutical related fermentation and cell culture is "borrowed" & thus implemented in sanitary food & beverage processes.
Update 2019: Solaris just installed a 27,000 L industrial fermentor for a large-scale food processor in the USA.
Stainless Steel Fermentor Platform for Cellular and Acellular Agriculture
Solaris offers an expansive platform in the growing world of cellular agriculture and acellular agriculture. Whether the end product is a cultured meat product, fermentation produced protein, biomaterial, etc. cellular agriculture and "acellular ag" applications each present their various set of challenges. Solaris' ability to truly customize to each process -- embracing a technically collaborative approach -- enables improved efficiency in optimization and scaling up.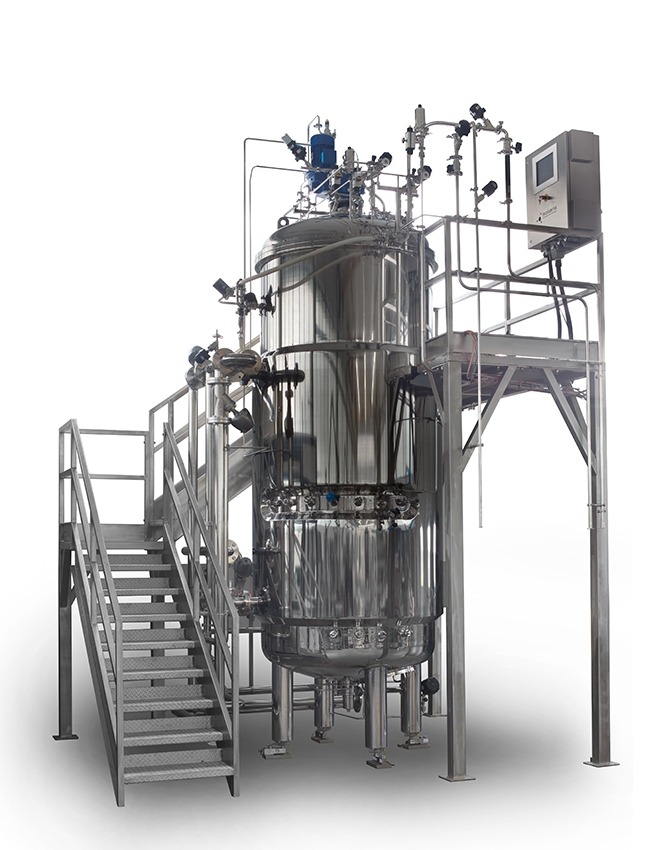 Common Food and Beverage industry challenges Solaris provides solutions for include:
Complications associated with process contamination solved by providing properly engineered systems designed to maintain sterility.
Issues with process repeatably solved by introducing sophisticated agitation and aeration control, optimized vessel design, etc.
Issues with parameter control and thus process optimization, solved by utilizing state of the art components and associated control integration.
Connectivity to upstream and downstream ancillary systems.
Solaris strives to bring efficiency, repeatability, and greater yields to the ever growing bio-food and beverage markets. Please contact us to setup an initial technical conversation relative to your process!