Solaris Delivers Industrial Fermentors for Food Processing
We did it again. Solaris just installed a 27,000 liter stainless steel fermentor in under 6 months to a large USA food processor. But we don't just do HUGE. We provide fermentors throughout the range from 500 ML to 30,000 liters and beyond, covering all your bench top, pilot scale, and industrial scale applications in between.
That's a big tank! The 27,000 liter system is fermenting celery for meat preservatives. It's one of the largest of its kind in the United States.
Industrial Scale Fermentors
Solaris delivers tremendous flexibility with industrial scale fermentors. Our large scale focused team collaborates closely with end users and engineers to ensure all specifications are best suited for each process.
We also provide a multitude of features and options, including everything from agitation and re-sterilizable additions to heat jackets and temperature control to endless digital sensor options, pump options, mass flow controller integration, and more.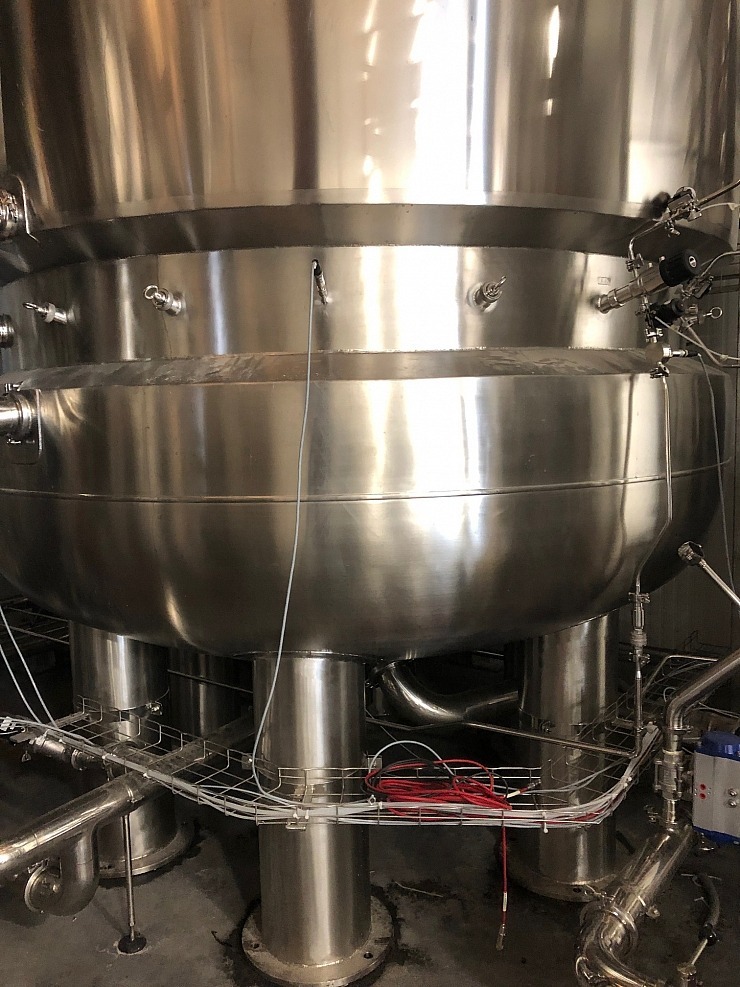 Solaris was able to deliver this system faster than anybody. Most quoted a year. We quoted 6 months and we delivered on time so large scale fermentation could commence!
But we don't just do huge. We also just installed this 7000 L stainless steel fermentor at the same location.
Industrial Fermentors for your food processing needs
Solaris offers a full line of fermentors, from 500 ML bench top fermentors like IO to larger, flexible models like Genesis (7.5 to 20 L) and pilot scale fermentors like the M-Series (30-200 L) and the super-flexible S-Series that takes you up to that 30K level. We have your fermentation processes covered every step of the way.
Would you like to know more? Tell us about your processing needs.... we have a fermentor solution for you.