CIP / SIP Systems
Solaris's CIP and SIP products provide reliable and repeatable cleaning and sterilization systems covering the strong hygienic regulations demanded by the pharmaceutical, biotechnology, food, beverage, and dairy industries.
Single tank or multi-tank configurations available in order to hold water of different qualities such as deionized water (DI), hot or cold water for injection (WFI), and/or water from reverse osmosis units (RO). Example order of operations: rinse; acid wash; alkaline wash; wash down; Final rinse. Can be configured to operate fully automatic or manually.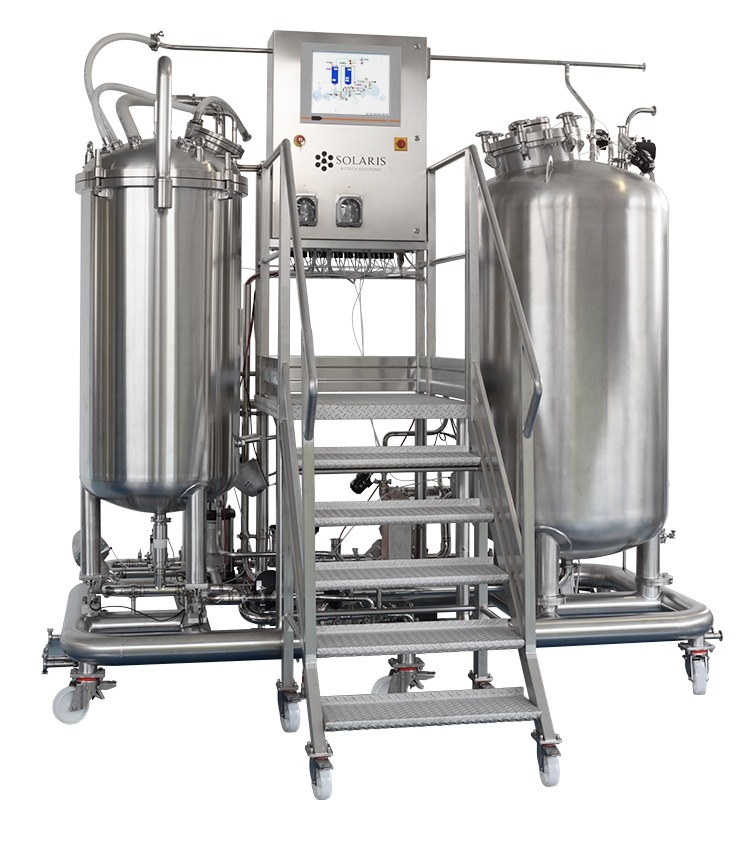 All operations are controlled via a touch screen HMI and the operation panel of each CIP / SIP unit. Software allows configuration including: number of tasks / repetition of tasks, volume amount in liters (water, WFI), control of detergent dosages, temperature of the CIP fluids, washing pressure, purging (drainage of process equipment and CIP / SIP unit with compressed air), time management, etc.